Dell XPS 15 Review in Bangladesh for 2018
Reviewing the Best 15 Inch Windows Ultrabook - Till now
Dell XPS 15 is without a doubt is the worlds leading Windows Laptop. An unique blend Power, precision and of course performance is presented to the users via the Dell XPS 15 Laptop.  And it has been leading the race for the best laptop of the year for quiet some years now. Dell XPS 15 2017 now has the latest Intel 7th Gen Kaby Lake Processors with powerful RAM and extended SSD Storage, the popularity of Dell XPS 15 in Bangladesh is increasing day by day. Dell XPS 15 has many models but according to the critics and customers the Dell XPS 15 9560 is the  most outstanding one. Check out the best deals of Dell XPS 15 and Dell XPS 15 price list on Custom Mac BD.



Dell XPS 15 - The Design:
Dell haven't changed the design of Dell XPS 15 in a significant amount for the last few years. It still has that not eye catchy or dazzling yet premium and elegant Aluminum design. A very clean and workaday design with a rock soild build. The Dell XPS 15 has a silver-colored aluminum lid stamped with Dell's logo in black but is otherwise completely spartan. Lifting the lid reveals the 15.6-inch, 4K InfinityEdge display or a Full HD InfinityEdge display with almost no bezel around the top and sides. The backlit, island-style keyboard is surrounded by a black soft-touch deck. I appreciate the battery indicator on the right side of the laptop -- with the push of a button, up to five lights will illuminate, giving you an idea of how much longer the notebook will last, even if it's closed.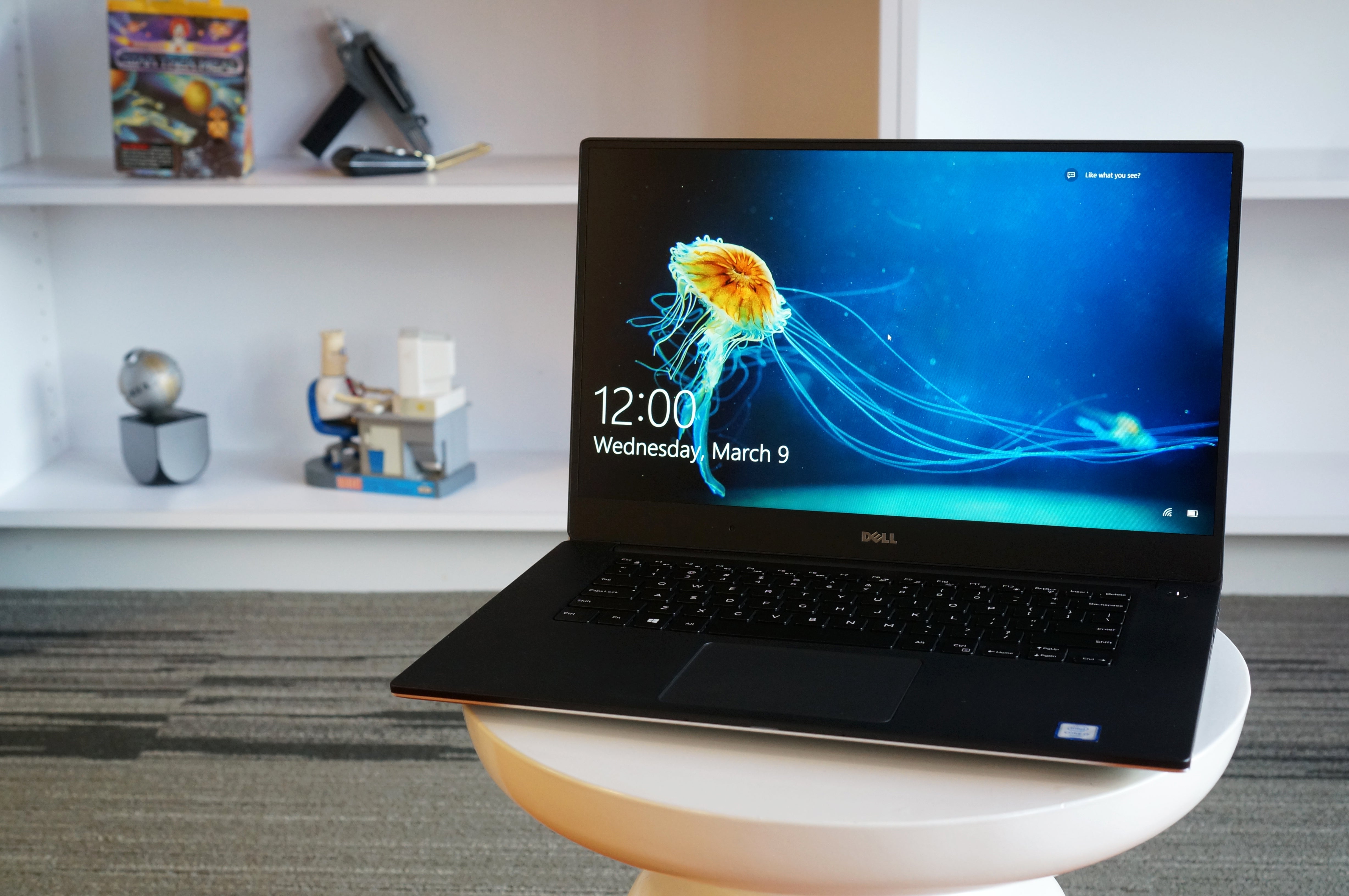 Dell XPS 15 - The Display:
Dell XPS 15 has an excellent top notch 4K Display. The colors are accurate and vivid with no over saturation. Now you can enjoy quality 4K gaming, Movies, Netflix without worrying about an external 4K monitor. The hues and lines are so accurate that you can see the pores on the characters of the movies. And also the Dell XPS 15 has almost no bezel around the 15.4 Inch Display, which makes 4K videos more beautiful and dazzling. The InfinityEdge Touch Display (on some models) provides a solid frame rate per second and touch responses are very smooth and glitch less. 
Dell XPS 15 - Performance:
Dell didn't leave any hesitation left in the case of performance. The Dell XPS 15 is a performance beast. It's rocking with the latest Intel 7th Generation Kaby Lake Quad Core Processor, which gives immense power to the machine. With a powerful RAM and SSD Storage, the Dell XPS 15 won't even break a sweat handling high end software and multi tasking. Every kind of heavy duty editing, coding, designing, engineering, gaming can be done without any hiccups and bumps with the Dell XPS 15.



Dell XPS 15 - Graphics:
Dell XPS 15 may don't look like a gaming Laptop, but it reality it can handle all recent AAA games at High settings with a minimum average of 50FPS. With the help of the 7th Gen Intel CPU, the onboard Nvidia GTX 1050 4GB Graphics card does justice to any 1080p games. The Dell XPS 15 can also handle 4K video and photo editing without any problems at all.
Dell Precision 5520 (Intel Core i7, 16GB RAM, 512GB SSD, Nvidia M1200, 15.6" 4K UHD Touch)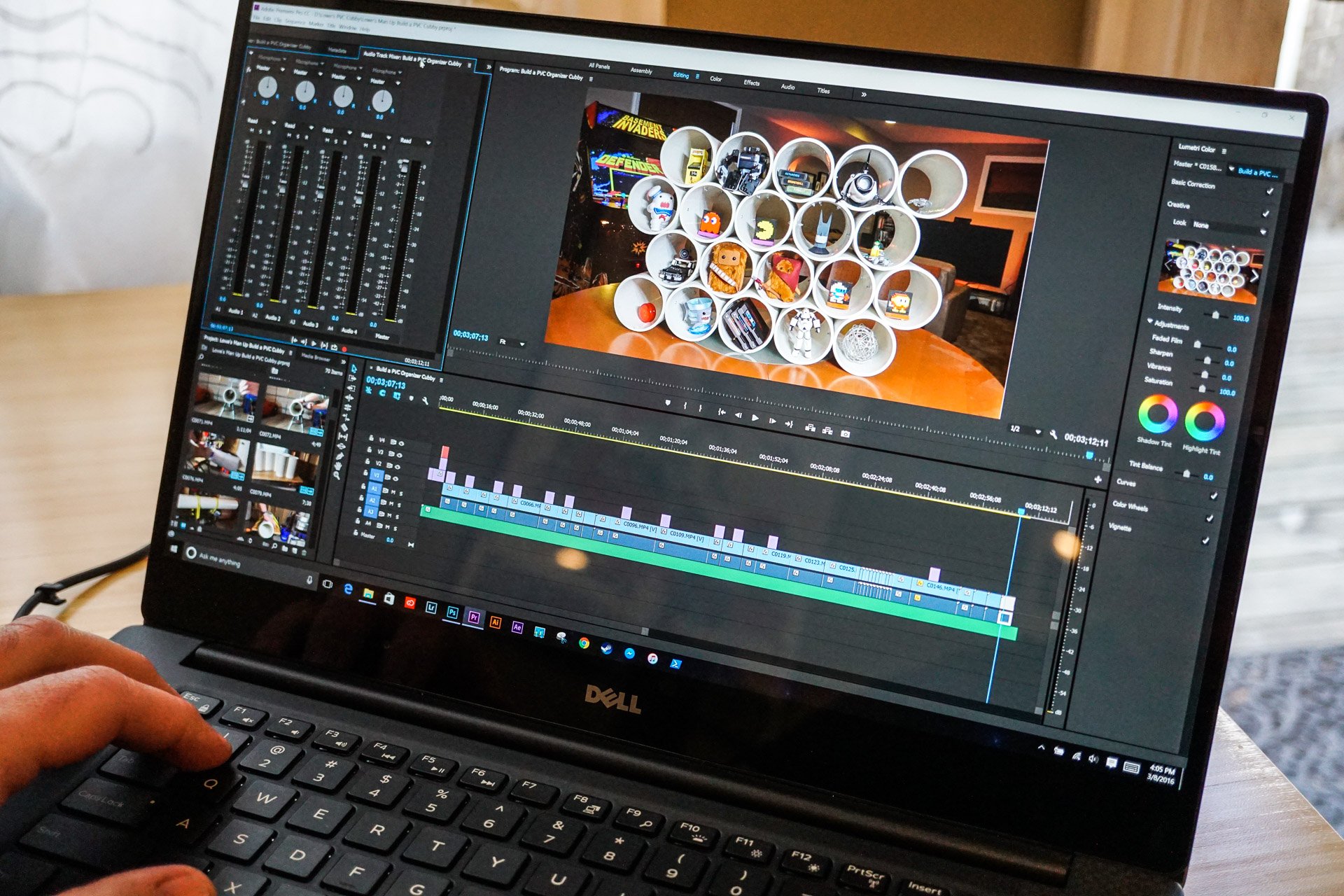 Dell XPS 15 - Verdicts:

Dell XPS 15 is without any doubt the best windows Laptop or Ultrabook in the market now. With a solid battery performance, the seemingly bezel less 4K Display or FHD Display will easily beat any other 15 Inch Laptops in the world right now, without even bothering to mention the Dell XPS 15 most powerful criteria - its CPU & GPU performance. Only Cons of The Dell XPS 15 will be the positioning of the Webcam (at the bottom left corner) and some extra junk built in applications. But these soft Cons nearly fade awaty comparing to the Pros of the Dell XPS 15 
Dell XPS 15 - Configurations:
The Dell XPS 15 comes in two different Display types. One in Full HD Non Touch Display and another one is 4K UHD Touch Display Model. Both of them has option for extended RAM and SSD Storage options. The Dell XPS 15 9560 Edition is the best of Dell XPS 15 and also comes in both FHD and 4K Display Models. Dell XPS 15 9560 FHD and Dell XPS 9560 4K UHD both are available in Bangladesh at Custom Mac BD
Dell XPS 15 in Bangladesh - Where to Buy?
Dell XPS 15 9560 4K UHD and Dell XPS 15 9560 FHD is available in Bangladesh at Custom Mac BD with different SSD Storage and RAM options. Also Dell Precision 15 5520 Laptop is also available which is basically an identical twin brother of the Dell XPS 15.
Buy Dell XPS 15 and Dell Precision 15 in Bangladesh from Custom Mac BD at lowest price with 2 Years Warranty and EMI Facility